Ready to achieve weightloss, improve your health, and increase productivity?
Join the leading experts on metabolic health for the cutting edge discussions and guidance.
Our intensive research and analyses will enable you to transform your health!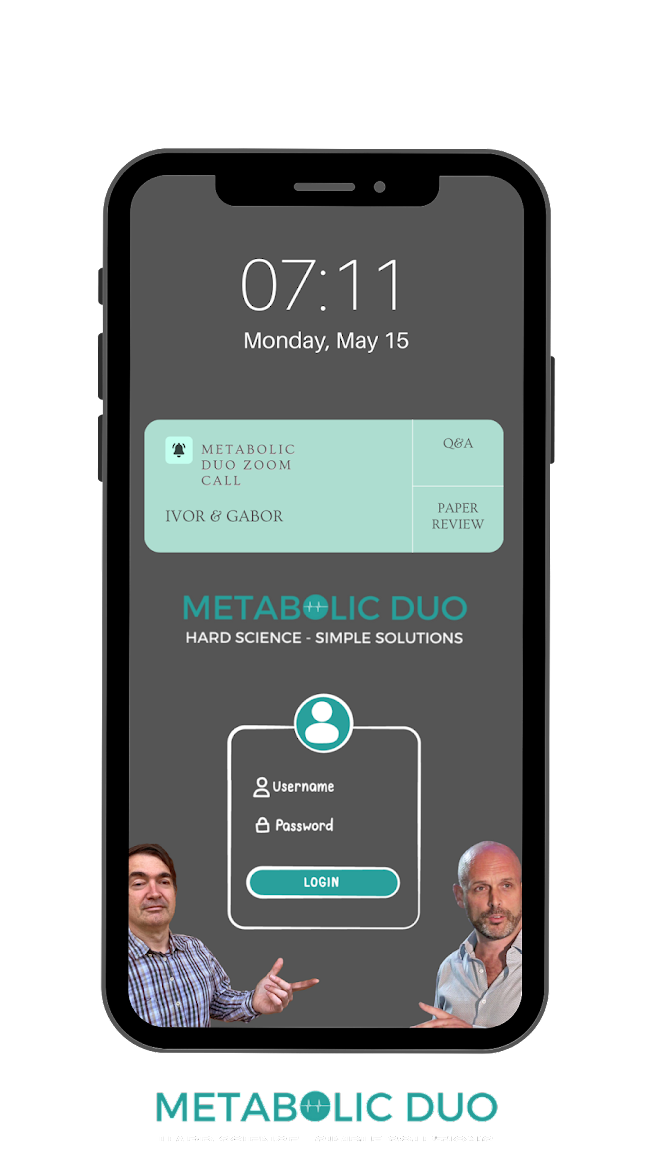 Get full access to the foremost experts
With over a decade immersed in advanced research of the published metabolic science, Ivor and Gabor provide the ultimate personal improvement platform. Full engagement with our program will deliver the solutions to your personal health, weight loss and productivity goals. The time is now!
Watch our short introduction to Metabolic Duo
Choose your subscription model below and get instant access to the experts. Join Ivor and Gabor on Bi-Monthly Zoom Meetings
Vote on your preferred topics for meetings
YOU set the agenda for discussion!
Submit questions for discussion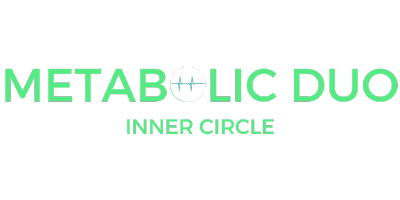 ALL OF THE PREMIUM BENEFITS, PLUS:
Full access to all meeting recordings + Bonus Material
Transcripts, references & reports on monthly content
Full Archive access to all material and reports
Bonus Video Presentation Materials
A Taste of what we'll be delivering on - comprehensively!
Below is a list of themes we have already jotted down for our zoom meetings with you guys - there will be LOTS more of course. AND we'll be bringing in regular expert guests to enhance the experience. We'll also be deploying a voting system so that you, the customer - can set the priority for which topics are covered!
COMING SOON: A Personal Consultations framework - with significant discounts for existing subscribers!
The main roles of insulin in glucose and lipid metabolism
Fiber: Gut microbes in context
Atherogenic dyslipidemia: roles, causes and consequences
Interaction between diet, the microbiome, and host metabolism
Determining insulin resistance — what to measure in a single blood draw and when to look for dynamics
Fat depots and metabolic health
Ivor & Gabor, what supplements do you take and why?
Nutrient absorption at the core of metabolic problems
Does metabolically healthy obesity exist?
The little tricks that enable you to follow a less strict diet
                ...and much, much more!
Both Ivor and Gabor have a decades-long fascination with understanding the more complex aspects of metabolism and optimizing human health. Individually they powerhouses of the best possible advice on achieving health, weight-loss, productivity and longevity. But together they are unparalleled in this arena.
Meet the Metabolic Duo experts below!
Author, BE(Chem) CEng MIEI
Ivor has specialized in the root causes of modern chronic disease for over a decade. He shares his research insights at public speaking engagements around the world, revealing the key nutritional and lifestyle interventions which will deliver excellent health and personal productivity. He has presented at the British Association of Cardiovascular Prevention and Rehabilitation (BACPR) and at the Irish National Institute of Preventative Cardiology (NIPC). Over the past decade he has captivated audiences all over the world – in USA, UK, Ireland, Estonia, Israel, Switzerland and more. Ivor's bestselling book with Jeffry Gerber MD FAAFP is "Eat Rich, Live Long", published in 2018.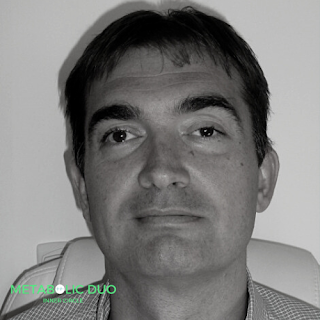 Molecular Biologist, MSc, MBA
Gabor is an obsessive study reader and analyser, fascinated by everything related to metabolic disease. Formerly known as The Adipocyte Jedi, he most recently started delving into small intestinal interactions between foods, microbes, and host physiology/immunity. He has discovered that this is the place where 'everything' starts, the true root cause of most 'diseases of modernity'. He's a natural born sceptic and critical thinker, who is used to really doing his own research. He adopts a bottom-up approach which focuses on fundamental science and mechanisms – a true scientist, who gets to the bottom of any and all matters!
"I've gotten some of the best advice from Gabor, literally life changing. You have to give him a try!" - Margarette (Sparr, FL)
Hey Ivor, thanks so much my results are amazing: after 4.5 years following your advice: no statins and my scan revealed no soft/fatty plaques whatsoever!! 
- Gabriel (New York, NY)
I love you and Gabor's metabolic health content - it is of incredible value to everyone out there, and will revolutionize resolution of chronic disease! 
- Arthur Agatston MD (Miami, FL)
Ivor thanks you so much! Amazing improvements, and I plan to continue following the Eat Rich Live Long principles until death - and probably wont get another CAC for 5 years since we know the plan works
- Bruce Anderson (Spokane, WA)
I've lost so much weight following your advice, and I await with bated breath every video you release! Thank you so much for changing my life, and the life of thousands. I feel it is a duty to pass on this information to people and try to educate.
- Karl Davis (San Diego, CA)
I have been following ALL of your videos on how to achieve weight loss - and super health! Also have your incredible book (aka "The Bible"). Thanks so much for my transformation!
- Martha  (Toulouse, France)
An astonishing lecture from Gabor. Needs to be watched by all involved in medical care and in the teaching of medicine and dietetics. Is revolutionary.
- Prof Tim Noakes (Cape Town, South Africa)
I have been doing everything you have advised Dr Cummins. Over the last ten years, lost 25 inches off my waist and 5 stone overall. Thank you with both the how and the why!  - Geoff Logan (USA)